April 13th, 4:00-6:30PM
Kindergarten Registration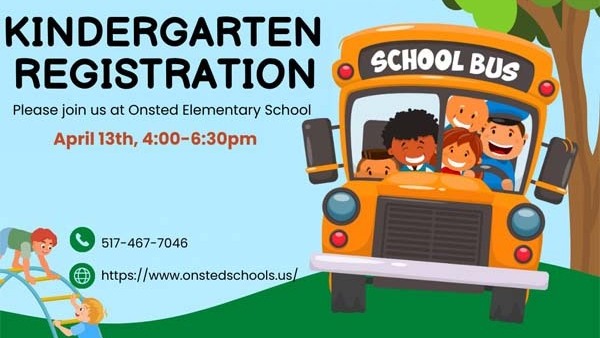 Who can register for Kindergarten for 2023-24 School Year at Onsted Elementary School:
Children who will be 5 years old by December 1, 2023
Bring the child's birth certificate & immunization record. We will make a copy to keep for their record.
Bring a bill or proof of residence/address and driver's license of the parent or guardian
During you visit your child will have the opportunity to meet our amazing teachers, check out classrooms, cafeteria, playground, take a bus ride, make a balloon animal, and talk with our PTO.
2023-2024 School Year Online Registration Information